PROACTIVE MAINTENANCE

At Battery Research and Testing, we are dedicated to keeping the quality and functionality of your batteries intact for years and years. This means our maintenance is performed in strict adherence to regularly scheduled checkups and regular testing.
Full range of preventive maintenance programs to suit any need in accordance with FERC (US Federal Energy Regulatory Commission) and NERC (North American Reliability Corporation) requirements.


Designed to provide the best assessment based on the systems reliability requirements.


Offering the most efficient cost to benefit ratio.


All preventative maintenance programs are performed on-line where possible.


System maintenance can be performed without interruption to the system, by utilizing our mobile battery backup.


Customers can choose the level of reliability they require.


When problems are found, Battery Research and Testing can make repairs, supply replacement parts, and even provide temporary battery systems to keep your system reliability at its highest potential.


We work with your battery manufacturer or supplier to solve technical, logistical, and scheduling problems; including warranty claims.


Our inspection protocols are based on the IEEE 450, 1188, 1106 and the most conservative maintenance practices recommended by the major battery manufacturers.


See our web site for a complete listing of our; Preventative Maintenance Inspection Schedules and Preventative Maintenance Inspection Parameters, each fully documented in our reports.


Download sample report to compare to you current battery service reports.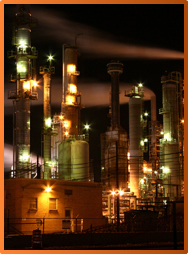 Our Technicians carry the latest tools
and metering equipment to accurately evaluate your stationary battery systems. Internal Ohmic measurements can be measured and recorded using conductance, impedance, or resistence
to meet your requirements.